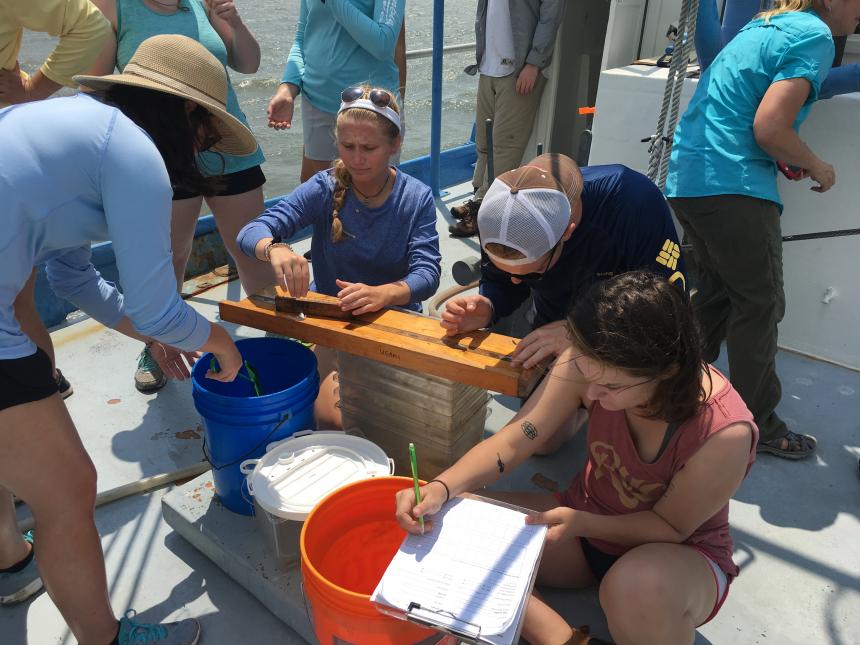 Students in the Interdisciplinary Studies (IDS) program in Marine Sciences pursue an approved program of study, designed with the help of a 3-member faculty advisory panel. The program of study includes a senior thesis, which involves an original project on a topic in the student's area of emphasis. Students who successfully complete the program are granted a B.S. degree in "Interdisciplinary Studies," with a certificate stating the Marine Sciences emphasis. 
The IDS program in Marine Sciences has the same requirements as most science majors. Students who plan on entering the IDS program are advised to take calculus, introductory physics, chemistry, and biology; many of these courses can be taken as part of the core curriculum.
Application 
Program requirements 
For more information about the Interdisciplinary Studies Program in Marine Sciences, please contact the Department of Marine Sciences (706) 542-7671 (marsciundergrad@uga.edu).