Marine Science for Teachers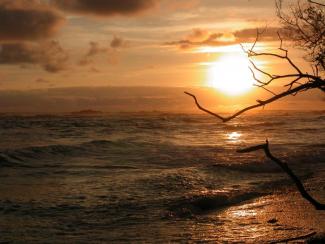 Credit Hours:
4 hours. 2.5 hours lecture & 3 hours lab per week.
Fundamental biological, chemical, physical, and geological characteristics of marine environment with emphasis on marine life diversity and functioning of biological communities. Biological processes in marine environments, role of the oceans in global cycles, and anthropogenic effects on marine systems are included focusing on their use in pre-college science curricula. See The Bulletin for more detailed course information. 
Prerequisites:
(BIOL 1103 and BIOL 1103L) or (BIOL 1104 and BIOL 1104L) or BIOL 1107-1107L or BIOL 1108-1108L or (PBIO 1210 and PBIO 1210L) or (PBIO 1220 and PBIO 1220L) or MARS 1020-1020L