Scientific Diving I (Lab)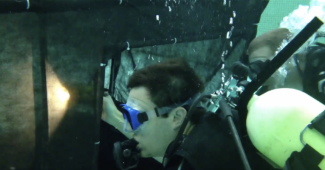 Entry-level course designed to teach students the fundamentals of scuba diving and underwater scientific research methods. At the end of the course, students will be eligible to earn open water certification and be prepared to participate in a scientific diver research program.  In addition to the coursework, students will be expected to choose a diving topic (history of diving, diving physiology, diving medicine, etc.) and write a paper documenting their research. 
See The Bulletin for more detailed course information.