Welcome to the Marine Sciences Department at the University of Georgia.
The Coastal Summer Semester is underway
Undergraduates from UGA and beyond are at the Georgia coast for the next four weeks participating in the Coastal Summer Semester. The first half of the course takes place at UGA's Marine Institute on Sapelo Island, and the second half at UGA's Skidaway Institute of Oceanography. Students are studying animals, plants, microbes, and processes in coastal environments.
June 17: Taylor Faulk collects a marine sediment sample on the Georgia shelf using a coring device operated from the oceanographic research vessel (RV) Savannah.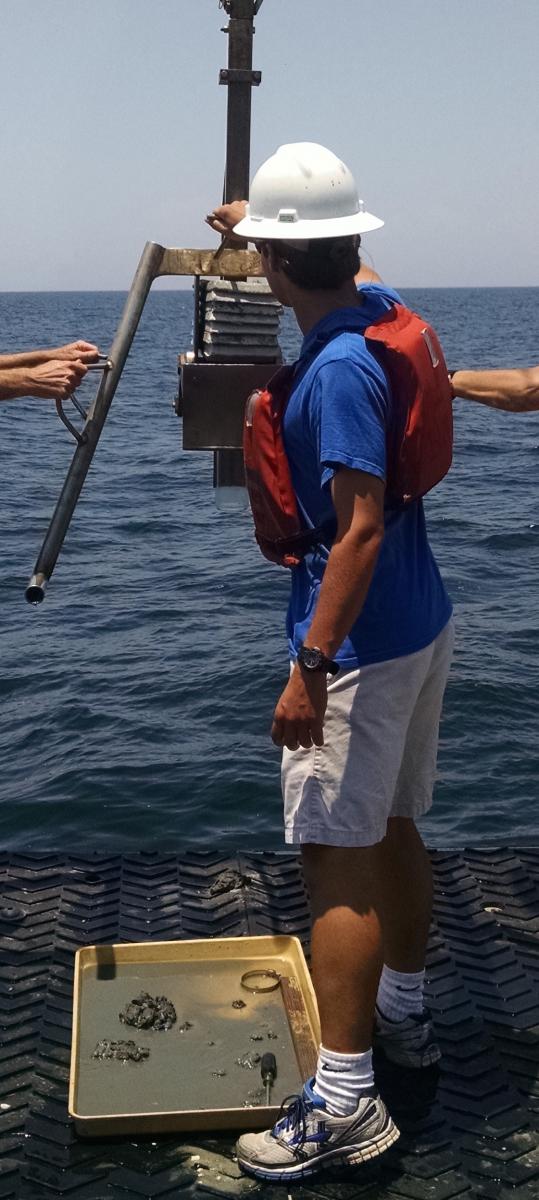 June 13: Coastal summer semester student Kerra Herrell collects data from the historical Teal's Boardwalk on tidal rhythms of salt marsh invertebrates. John Teal was an early member of the UGA Marine Institute who conducted classic ecology studies on the marsh ecosystem.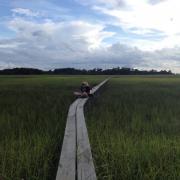 June 10:  A beach invertebrates lesson turned into a rescue mission for a nesting sea turtle that got confused while returning to the ocean. Adren Anderson of the Georgia Department of Natural Resources (at left) got help lifting the turtle from a tidal pool and directing it back to the ocean.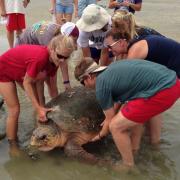 Click here to be added to the Marine Sciences Seminar listserv.